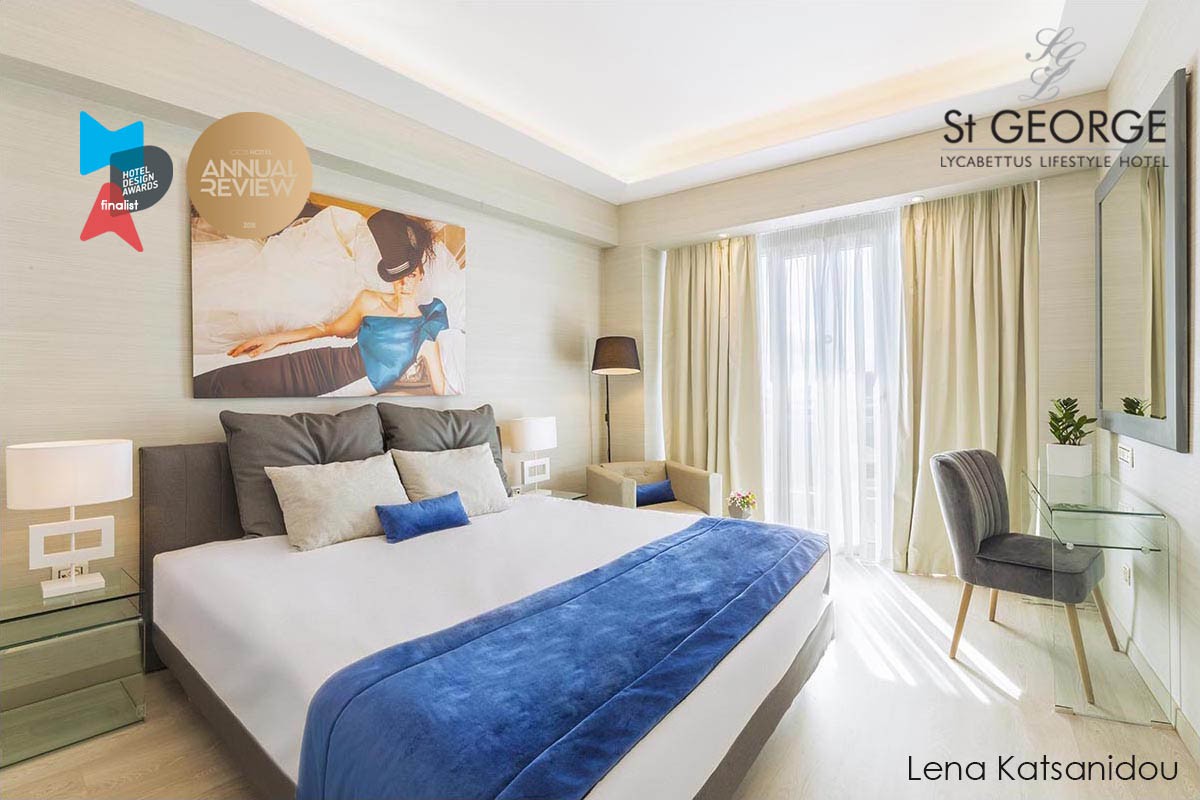 Art, Fashion and Photography unite in the brand new rooms and suites of St. George Lycabettus Lifestyle Hotel!
The award-winning 5* hotel "St. George Lycabettus", constitutes an exemplary combination of modern luxury and timeless elegance.The impressive design of St. George Lycabettus Hotel is inspired by the triptych «Music – Art – Fashion», with a "sense" of Greece, in order to promote Greek designers (fashion designers, photographers, painters) to visitors from all over the world.
Each one of the hotel rooms, including the elegant suites, has been redesigned in order to incorporate the work of a Greek Designer, based on the concept of a different themed-artistic unity on each floor.
The floor dedicated to the Greek Fashion Designes consists an "anthem" to fashion and elegance. The timeless value of the accomplishments of recognized designers like Giannis Tseklenis, Dimi Kritsas, Vasilis Zoulias, Loukia, and of exponents of contemporary fashion like Mary Katrantzou, Valtadoros, Daphne Vallente, Dimitris Dassios, Erifilli Nikolopoulou, Laskaris, Chara Lebessi, Lena Katsanidou and Orsalia Parthenis is highlighted. The guest's' artistic experience is continued along the hallways, where works narrating the history of fashion are exhibited, as presented in the book of D.Lymperopoulos "Greek Fashion 1900-2000".