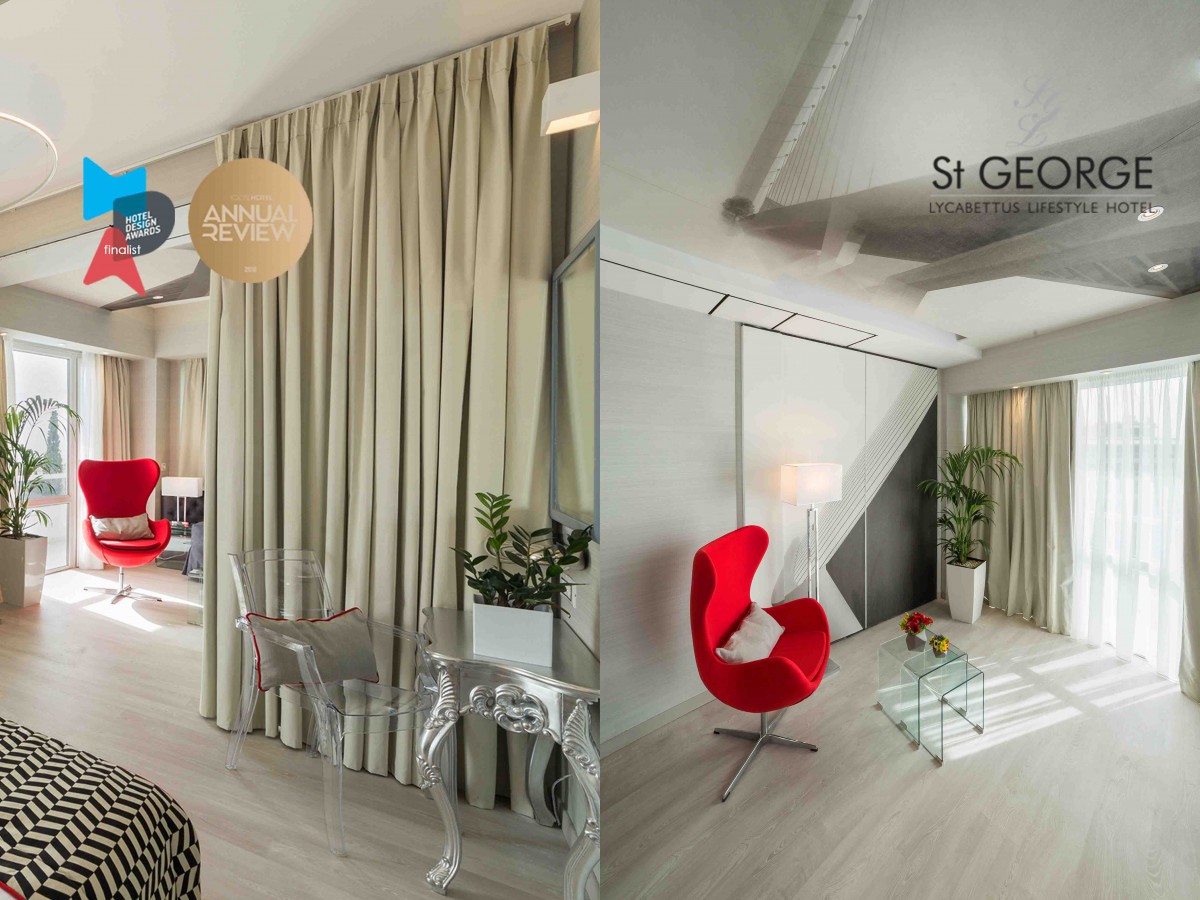 Art, Fashion and Photography unite in the brand new rooms and suites of St. George Lycabettus Lifestyle Hotel!
The "Anna Molinari" and "Pierre Cardin" suites are dedicated to the famous international fashion designers, who visited the hotel frequently, and are characterized by sophisticated design, turning the suites into an elegant fashion "temple".
The award-winning 5* hotel "St. George Lycabettus", constitutes an exemplary combination of modern luxury and timeless elegance.The impressive design of St. George Lycabettus Hotel is inspired by the triptych «Music – Art – Fashion», with a "sense" of Greece, in order to promote Greek designers (fashion designers, photographers, painters) to visitors from all over the world.
Each one of the rooms, elegant suites included, has been redesigned in order to incorporate the work of a Greek Designer, based on the concept of  a different themed-artistic unity on each floor.